Charities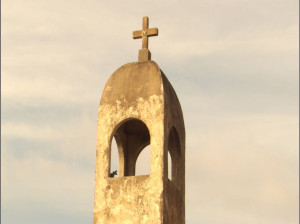 Dear Community,
It is our pleasure to share with you a film, which comes from our heart… Harvest of Redemption. Inspired by a true story, Harvest features a young man's struggle as he grows up and attempts to overcome the intense resentment incurred after witnessing the brutal murder of his father as young child.  His flawed attempt to resolve his pain triggers fatal repercussions, when he resorts to revenge rather than forgiveness.  Although it takes Oscar nearly a lifetime, he eventually learns the costly and valuable lesson that forgiveness is often the most healing and powerful form of retribution.
Harvest began as a simple short story, written by a retired schoolteacher from Texas. However, when we came in contact with the story, we were so touched by its message, we felt it needed to be shared with the world.  After all, forgiveness is so powerful; it has united countries, pardoned criminals, and more importantly – given us life.  Although we were equipped with a humble $25,000 budget – our passion, conviction, and extremely dedicated cast and crew made it possible to complete the film.  In the process, we have been gifted with some of the best experiences of our lives and what has resulted is an honest, heart-warming, and touching film that we are incredibly proud of.
We feel truly blessed to have had the opportunity to make this film, but even more blessed to have the chance to share it with you.  Like any film, making Harvest was an amazing challenge, however faith saw us through.  For that we will be forever thankful.  So many people gave us unending support and encouragement to fulfill what we feel is an ultimate goodness.  We would now like to express our gratitude by supporting charitable organizations that likewise help and support those in need.
To that end, for every DVD that is purchased through our website, we pledge to give $3 of our profit to charity.  We have teamed up with The National Farm Worker Ministry, St. Jude's Children's Research Hospital, Action Against Hunger, The Change Lives Organization, and Catholic dioceses nationwide in an effort to support components we very much value including community service, outreach, and ministry.  When you purchase a DVD, we ask that you choose one of these organizations to donate to in an effort to improve and enrich our community.  We hope you will enjoy Harvest of Redemption, and will be encouraged as well as uplifted by its message of forgiveness.
Sincerely,
The Producers of Harvest of Redemption

National Farm Worker Ministry (NFWM) is an interfaith organization that supports farm workers as they organize for empowerment, justice, and equality.
NFWM began in 1920 as a ministry of charity and service, providing food, clothing and day care to the farm workers. When United Farm Workers founder César Chávez began organizing in the 1960′s, he called on the religious community to change its emphasis from charity to justice. NFWM became the vehicle for people of faith to respond to that call. NFWM brings together national denominations, state councils of churches, religious orders and congregations, and concerned individuals to act with the farm workers to achieve fundamental change in their living and working conditions.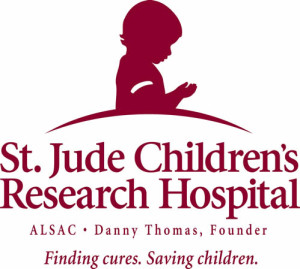 St. Jude is unlike any other pediatric treatment and research facility anywhere. Discoveries made at St. Jude's have completely changed how the world treats children with cancer and other catastrophic diseases.
At St. Jude's, some of today's most gifted researchers are able to do more science, more quickly. Where doctors across the world send their toughest cases and most vulnerable patients. Where no one pays for treatment beyond what is covered by insurance, and those without insurance are never asked to pay.  St. Jude's has built America's 3rd-largest health-care charity, with a model that keeps the costs down and the funds flowing, so the science never stops.

Action Against Hunger / Action Contre la Faim (ACF) is an international network committed to saving the lives of malnourished children and families while ensuring access to safe water and sustainable solutions to hunger.
Action Against Hunger / Action Contre la Faim (ACF) was founded in France in 1979 among the so-called "second generation" humanitarian organizations— those agencies whose identities were forged in response to the perceived limits of traditional humanitarianism. Seeking a less deferential role for humanitarian actors, these organizations sought a brand of humanitarian politics that could influence political actors and outcomes, not just mitigate atrocities on the ground. The resulting organizational shift revolutionized how humanitarian professionals responded to international crises and interacted with key actors, institutions, and agencies.
Action Against Hunger's founding took this evolution even further. While hunger had been addressed in general campaigns against poverty and poor public health, Action Against Hunger was established specifically to combat hunger worldwide, leading the way in defining the terrain, developing appropriate strategies, conducting vital field research, and delivering life-saving programs.

Chrysalis is a nonprofit organization dedicated to helping economically disadvantaged and homeless individuals become self-sufficient through employment opportunities. It currently helps more than 2,000 individuals a year change their lives through jobs.
Chrysalis' four main service centers are located where homelessness and pockets of poverty are most pervasive: two sites on Skid Row in Downtown Los Angeles, Santa Monica, and in the Pacoima area of the San Fernando Valley.